Customer Success
·
Sensorfy - High Tech Campus
·
Hybrid Remote
Project Manager
Translate customer expectations into product visions, product release plans and roadmaps.
About Sensorfy
Sensorfy isn't just a leading industry 4.0 innovator – we're a family of talented, hard-working professionals dedicated to empowering change with technology.
At Sensorfy we make your assets and machines smart! We design and implement custom IoT solutions that enable predictive maintenance for industrial companies. We combine advanced IIoT sensor systems, advanced analytics, and actionable insights to help industrial companies to eliminate unplanned downtime and lengthen the lifetime of their assets. Together we make industrial operations more effective and sustainable. 
The Role
As a Project Manager, you oversee the development of products from start to finish and you ensure they meet the client's needs and preferences. You help translate the customer requirements, and even more important their expectations, into product visions, product release plans and roadmaps.
Your main duties include determining the overall vision of products, managing various product backlog items and deciding which features each product will have according to client's preferences. You translate the product vision and roadmap for Sensorfy's multi-disciplinary development teams and together you slice these into manageable epics and user stories. With the input from the development teams, you align the planning and budgets with the customer and make sure there will be no surprises.
Our company consists of multiple scrum development teams with both hard- and software developers, a Scrum Master and one or more Project Managers. Together we deliver embedded-IoT solutions to our customers in an agile/scrum way. Scrum gives us structure in a challenging environment and helps us be transparent so we can inspect and adapt continuously.


Responsibilities
Collaborating with clients to understand and anticipate their needs and translate them into product requirements
Having regular alignments with the customer and sharing the results (minutes) of these meetings with the development teams and the management.
Defining the vision for the team's product
Creating a product road map based on the project vision
You explain to the development teams the goals of the epics and user stories and you help them refine these into manageable chunks that can be put on the sprint backlog.
Managing the product backlog and prioritizing them based on changing requirements
Overseeing all stages of product creation including design and development
Monitoring and evaluating product progress at each stage of the process
Liaising with the product team and end-users to deliver updates
Participating in Scrum meetings and product sprints
You support the business developer by giving (technical) input on proposals and joining when visiting prospects.
Who are you?

You are a hands-on person with an eye for detail. A true leader with outstanding planning and organizational skills to ensure the successful development of products from start to finish; always taking into account the client's needs and preferences. You have a strong interest in technology and know your way around the development process of both hardware, embedded software and preferably the cloud. Your flexibility and planning skills help you guide the teams towards a great working environment and your commitment to each colleague makes it easy for them to trust you.
In short, you have/are: 
Bachelor's or Master's degree in either software, electronics or another technical study related to smart systems
5 to 10 years of experience in relevant hardware and software development
Knowledge of Scrum and 2+ years experience as a product owner in embedded systems
Ability to prioritize effectively
Understanding of design quality standards
Affiliation with technology, IoT, embedded systems
Experience with dealing with customers
Hands-on, flexible, with an eye for detail
Ability to clearly communicate your ideas to the team and to motivate them in developing what the customer needs
Fluency in both written and spoken English and Dutch
To get us extra excited
Knowledge of IoT systems
Experience in (outsourcing) embedded systems production
Knowledge of data analysis/machine learning / artificial intelligence

The team
You will be working in a growing team of young and fun professionals. You will report to our Manager Engineering and work closely together with two of the four scrum teams with both hard- and firmware developers.
We are always striving for the ultimate best and are eager to get things done. We go for win-win situations and share successes (and learn from our failures). We have each other's back, show up for one another and give & accept help. 

What we offer
What you'll gain at Sensorfy (and don't want to miss out on!)
The right compensation: salary, laptop, career opportunities depending on your knowledge and experience
Salary indication according to your experience: between €4,000 - €6,000
Good benefits such as 26 vacation days, fun company parties and an opportunity to gain stock in Sensorfy
A hybrid environment
A culture based on mutual trust, cooperation and development
A lot of freedom in how you fill your workday and what projects to take on
A great team with dedicated, smart and passionate people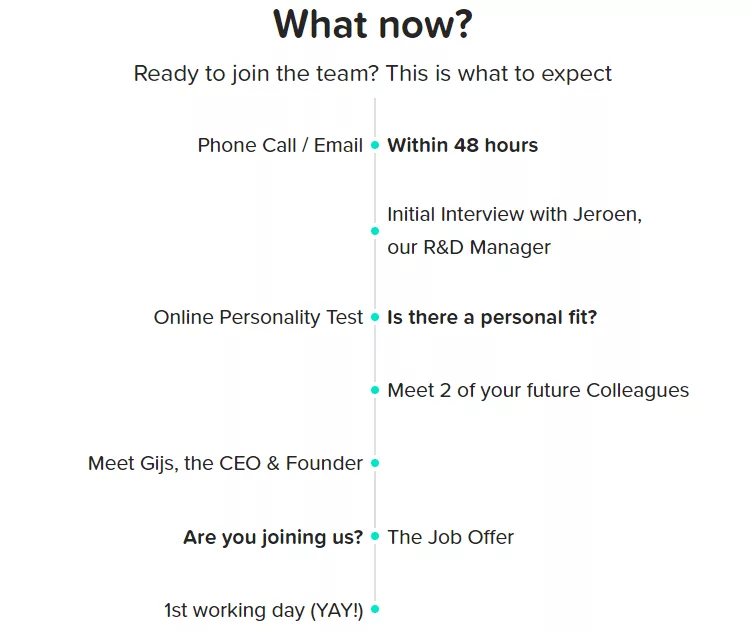 Learn more
Apply below or contact us to learn more about this job opening. You can send an email to joep.roebroek@sensorfy.ai or call +31 6 2875 5147

Department

Customer Success

Locations

Remote status

Hybrid Remote

Monthly salary

€4,000 - €6,000
Customer Success
·
Sensorfy - High Tech Campus
·
Hybrid Remote
Project Manager
Translate customer expectations into product visions, product release plans and roadmaps.
Loading application form
Already working at Sensorfy?
Let's recruit together and find your next colleague.